Exporting data
Whilst you can export native data for the ZX Spectrum emulations (via the tape icon that'll appear when looking at the image in the image gallery), Retrospecs doesn't currently provide native output. However, if you're planning on using data from Retrospecs on original hardware, you'll want to export the data in a lossless format that's the same dimensions as the native hardware image.
To do this, I'd recommend using the following settings in the full (unlocked) version of the app…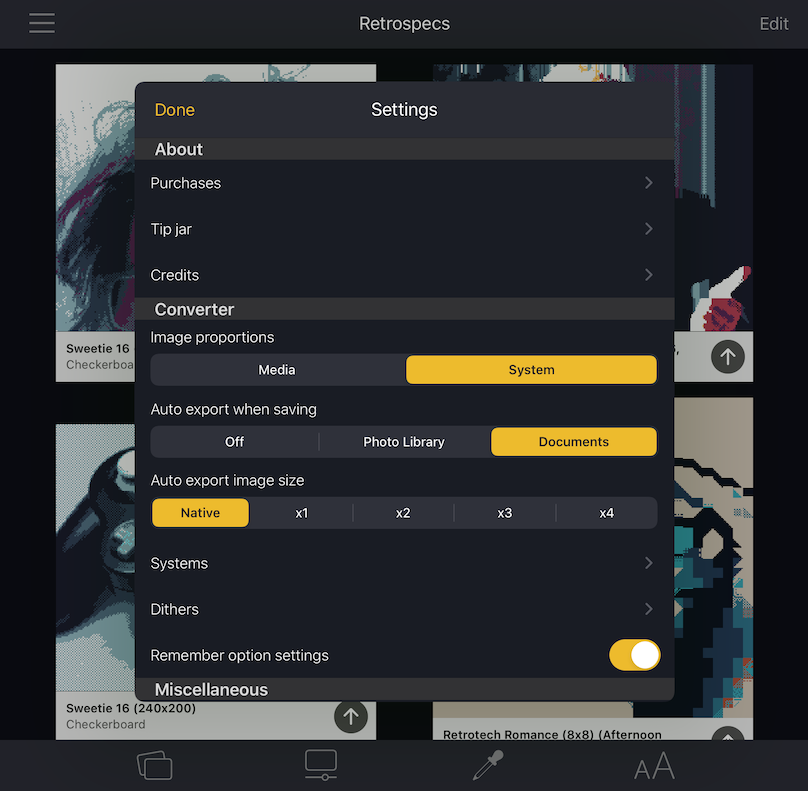 Specifically, within the Converter settings…
Set Auto export when saving to Documents
Set Auto export image size to Native.
When you save an image in the converter, it'll then automatically also be saved in the Retrospecs folder that'll appear in the On My iPhone/iPad area within Apple's Files app. You can then copy/move, etc. images onwards from there.